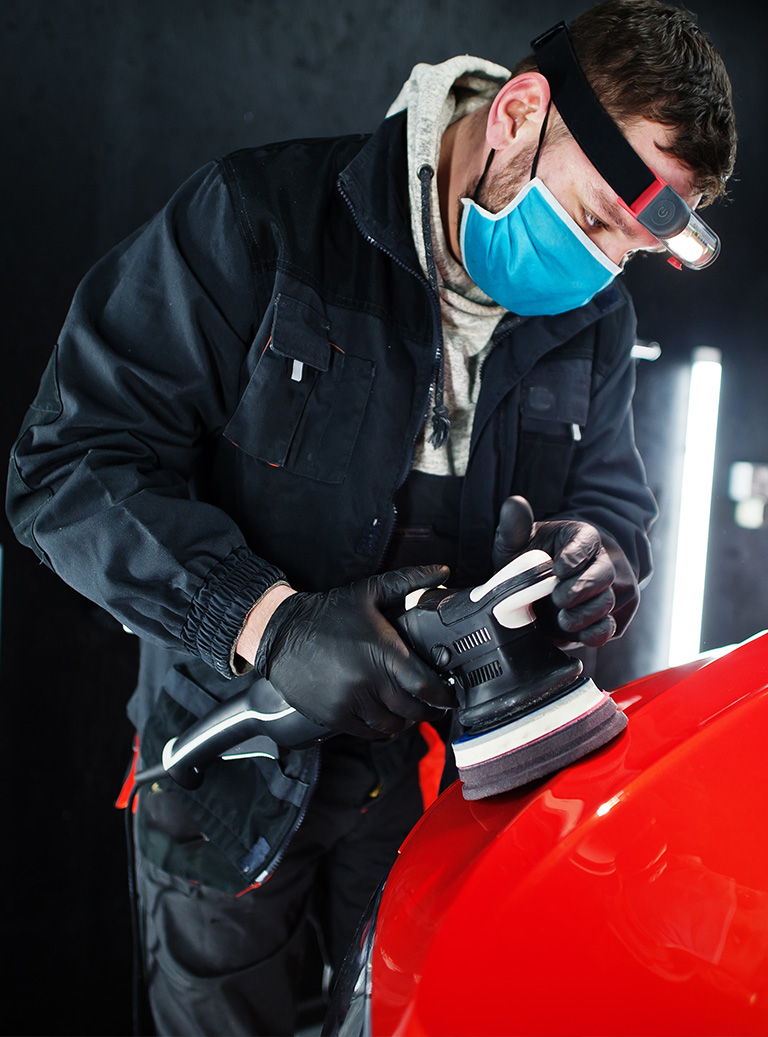 We provide a unique range of fully mobile vehicle detailing services from car waxing and scratch removal to full car polishing and coating. Based in Hot Springs, we'll come to your home or workplace anywhere to help you with the best car waxing services. Our mobile detailing vans deliver a range of premium services on any type of vehicle – whether it's a high-end vehicle or classic car – without compromising on quality or detail workmanship.
Our detailers are equipped with all the latest cleaning technologies to ensure your vehicle looks great and is left with a detailed shine. Our professional detailers will bring all the products, tools and knowledge needed to get your car looking its best. Our high-quality polishing products and processes ensure professional results every time! We provide comprehensive detailing services with a wide range of different packages to suit any budget or requirement. Aim in helping you to avoid busy times of day and saving your time, stress and money.
How we Perform?
Vehicle detailing services include: interior shampooing, engine cleaning and polishing, wash-and-wax, vehicle exterior cleaning and polishing, scratch removal and protection (addressing stone chips), ceramic paint protection application and auto detailers training.
At DHS Mobile Auto Spa, we provide complete paintwork protection services from car scratch removal and repair, to cut and polishing, to ceramic paint protection. We offer mobile headlight restoration services, hand washing, waxing and polishing, glass cleaning, interior cleaning and vacuuming, plus carpet and upholstery cleaning. Whatever you need, wherever you are, we'll come to you for Car Waxing Services Hot Spring.
Exclusive Services at Affordable Rates!
We understand that your car is a representation of who you are. Our professional team will treat your vehicle with the highest standards of care. We use only premium products and high-tech equipment to deliver a service that will restore your vehicle's beauty at an affordable price.
We know that keeping your vehicle clean can be a challenge. But, when you trust us with your car and a little of your time, we promise that you'll love the way it looks and smells. We use products of the best quality and we take pride in our work.
We are here for Car Waxing Services Near Hot Springs, CA!
At DHS Mobile Auto Spa, we want you to be 100% satisfied with the work we do for you. We'll give you a fair price, quality parts and professional Car Waxing Services done on time each and every time.
We have the best car wash system out there and we assure to provide the best services. Next time if you are searching for "Car Waxing Services Near Hot Spring, CA" – feel free to visit us. We Welcome you wherever you are. We are always ready to assist you.